One of the critical problems that Taskheat helps solve is shrinking down the list of tasks by filtering out irrelevant ones at a particular moment in time and place.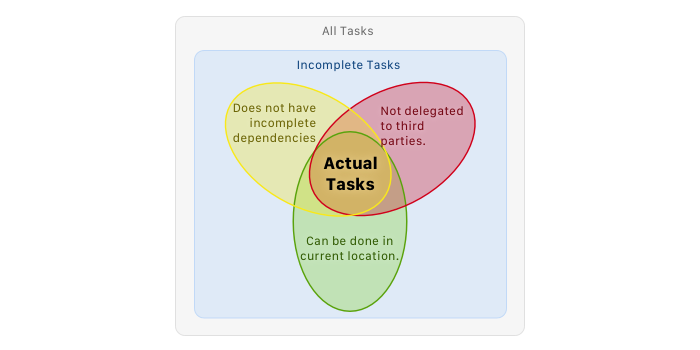 Actual Tasks is the place where only relevant and important to a specific time and location tasks are gathered together. It consists only of tasks that satisfy the following criteria:
Incomplete tasks.

Tasks that do not depend on incomplete tasks.

Tasks that are not delegated to third parties.

Tasks that do not belong to archived projects.

If the task has a location assigned to it, it will only appear in the Actual list if you are in that area.
The more details you provide, the more accurate the Actual Tasks list will become.